Tokio, Washington
BNSF Lakeside Subdivision
Former Northern Pacific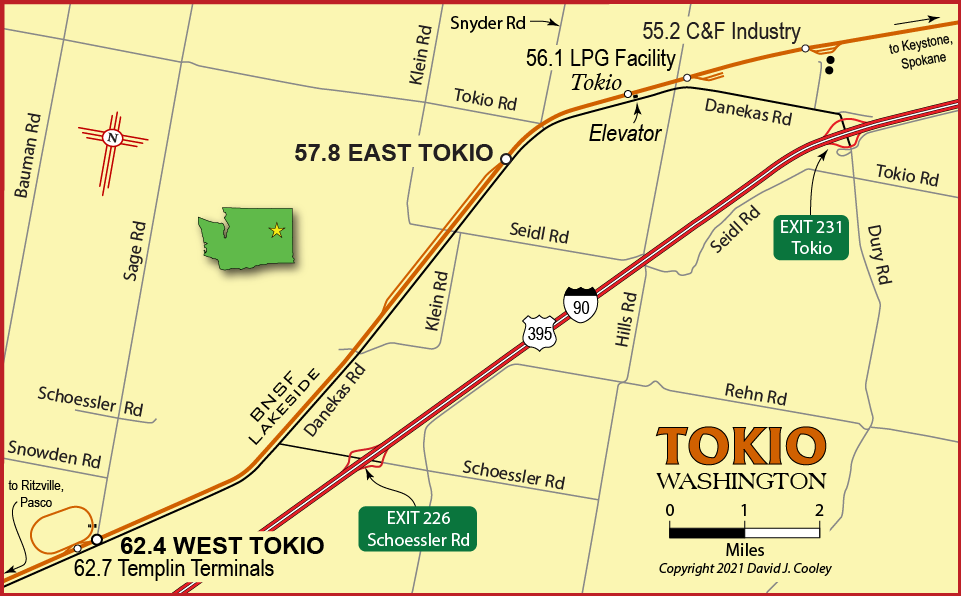 Tokio is located on the BNSF Lakeside Sub about 10 miles north of Ritzville. It is easily accesible from Interstate 90 via Exit 226 (Schoessler Road), Exit 231 (Tokio) or by traveling north on Danekas Road from Ritzville.
The area features an open air grain storage facility at West Tokio, an 8,100-ft siding at East Tokio, an elevator with silos at the former station of Tokio (no longer served by rail), an LPG storage facility and C&F Industry with two large white tanks visible from the freeway.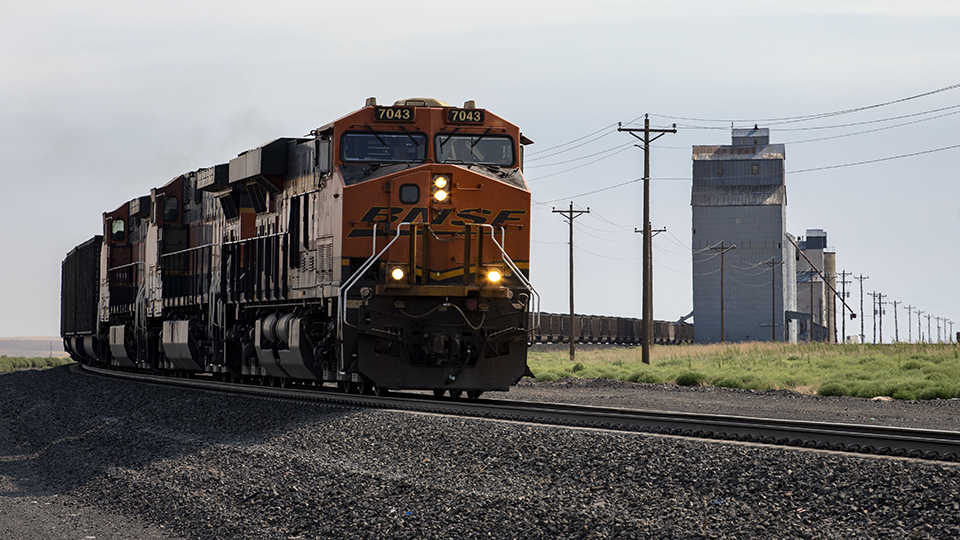 BNSF 7043W with a loaded coal train passes the elevator at Tokio. Unfortunately, this active elevator is no longer served by rail.
Looking east from Tokio/Snyder Roads. July 21, 2021. 47.2059, -118.2797
Locos on the coal train: BNSF 7043 ES44C4, BNSF 1048 DASH9-44CW, BNSF 1031 DASH9-44CW and BNSF 5755 ES44AC. Digital photography has made possible the taking of visual 'notes' without hurrying to scribble in a notebook or waste precious film.
Looking eastward from Tokio/Snyder Roads. July 21, 2021.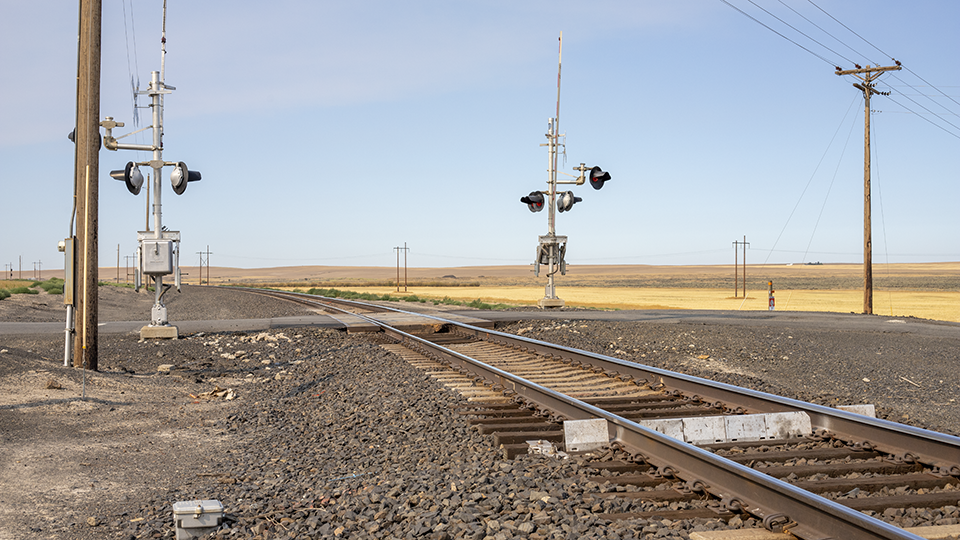 Looking westward from Tokio/Snyder Roads. The signal for East Tokio siding can just be seen at far left. July 21, 2021.
Photos by David Cooley