Sprague, Washington
BNSF Lakeside Subdivision
Former Northern Pacific
The town of Sprague is located on the BNSF Lakeside Sub between Ritzville and Spokane. it is easily accesible from Interstate 90 via Exit 245. The only part of town visible from the freeway is the top of the tall white steeple of the Catholic church.
The railroad location of Sprague is an 8,100-foot siding just west of town, which is partially visible from I-90. The Union Pacific Ayer Sub is 3.6 miles south of I-90 via Highway 23.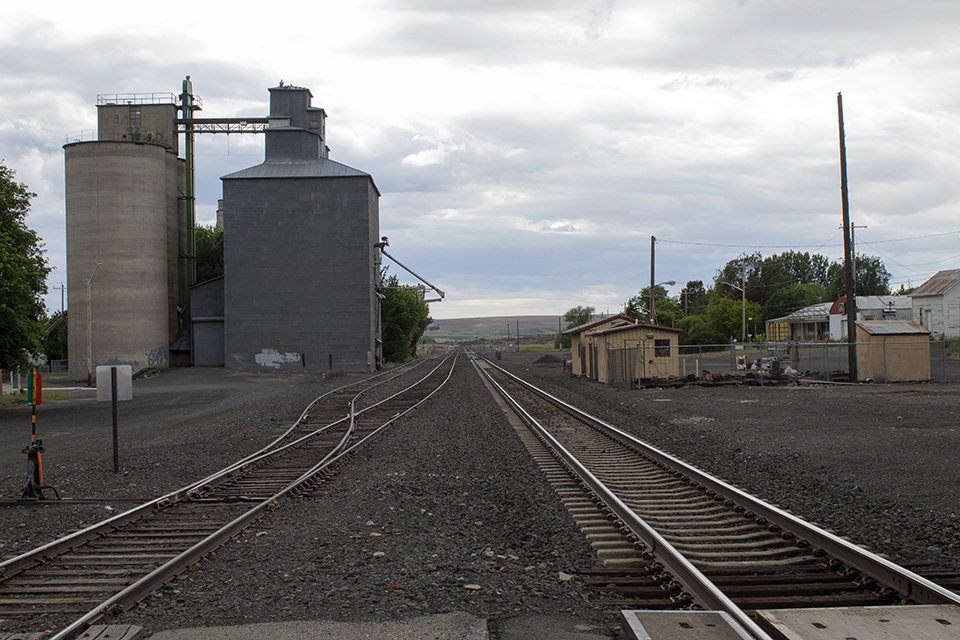 Looking west from B Street at the old Sprague siding. June 20, 2020.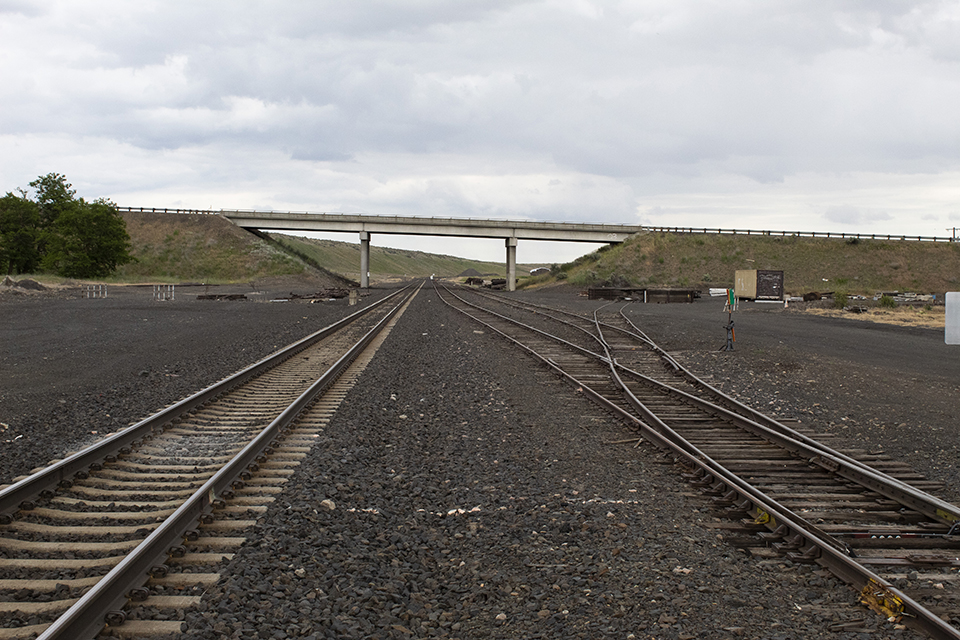 Looking east from B Street toward the Highway 23 overpass. June 20, 2020.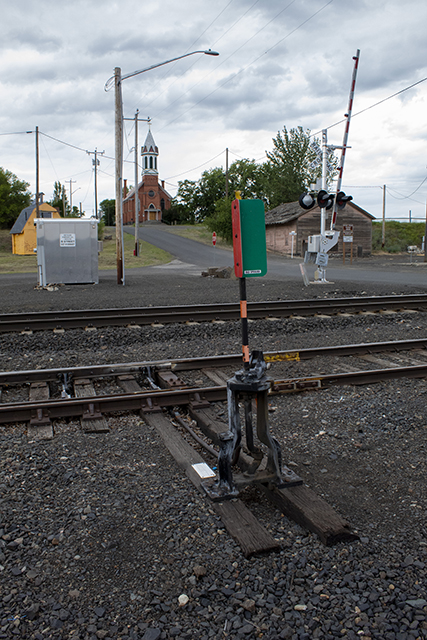 Old Sprague siding switch at B Street with the Catholic church in background. June 20, 2020.
BNSF 7450 West at the B Street crossing. The old depot (at left) is now a museum. June 20, 2020.
BNSF 6687 brings up the rear on BNSF 7450 West. June 20, 2020.
Photos by David Cooley