Lind, Washington
BNSF Lakeside Subdivision
Former Northern Pacific, Milwaukee Road
The town of Lind is located on the BNSF Lakeside Sub about 15 miles south of Ritzville. it is easily accesible from Highway 395 via the WA 21 Exit. The Milwaukee Road once passed through Lind but has been abandoned for many years. A large viaduct crossed over the Northern Pacific main line (now BNSF) west of town. Only the large concrete supporting structure still remains.
The BNSF main can be followed on the Lind-Hatton Road to Beatrice and Hatton. The Columbia Basin Railroad in Warden can be reached via the Lind-Warden Road which parallels the old Milwaukee grade.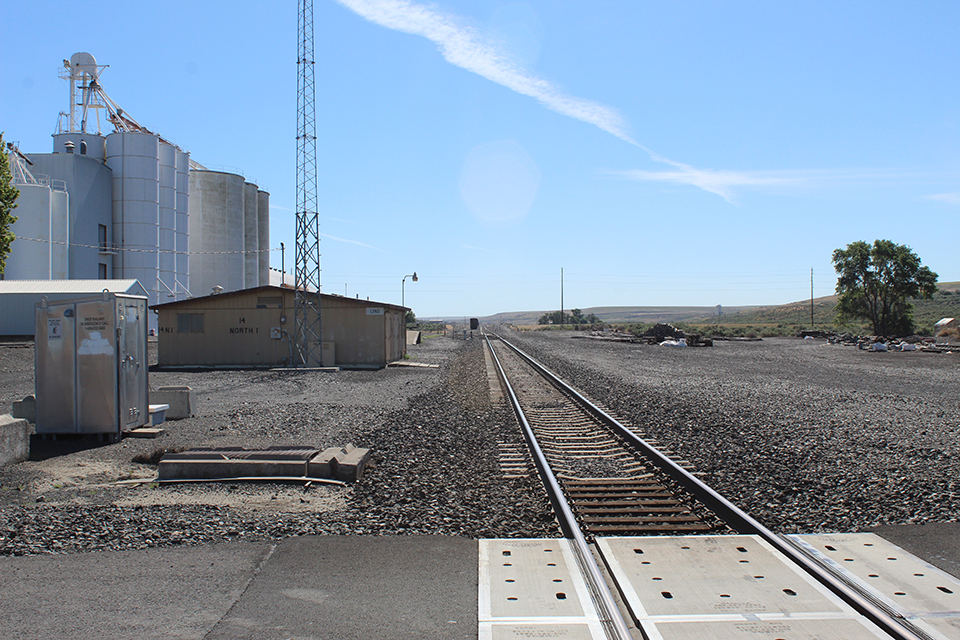 Looking east from Van Marter Road in Lind. There are empty centerbeam flats stored in the siding. June 23, 2020.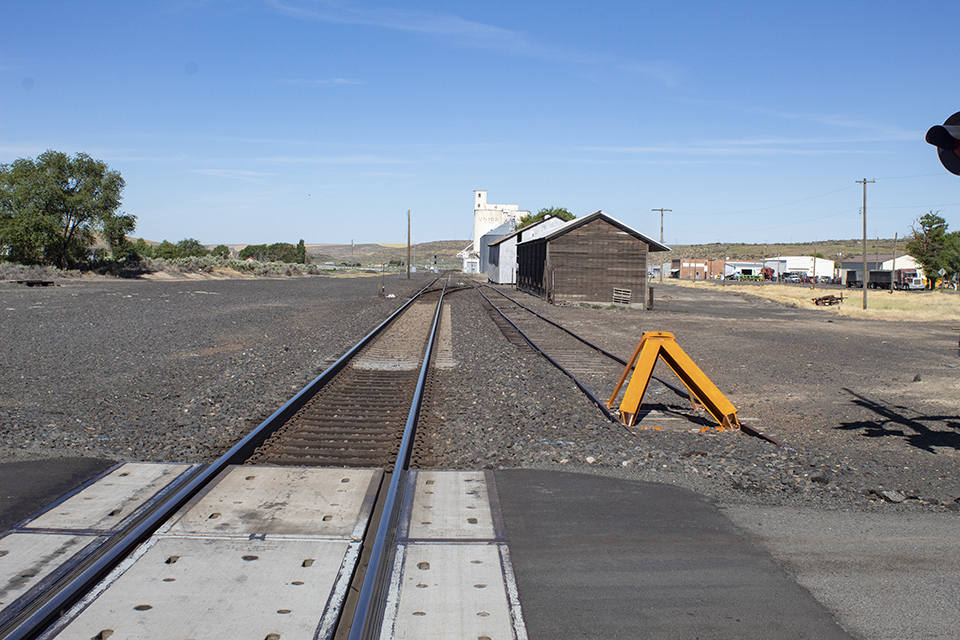 Looking west from Van Marter Road at Lind. June 23, 2020.
The remains of the old Milwaukee viaduct west of Lind. June 23, 2020.
Photos by David Cooley